Blog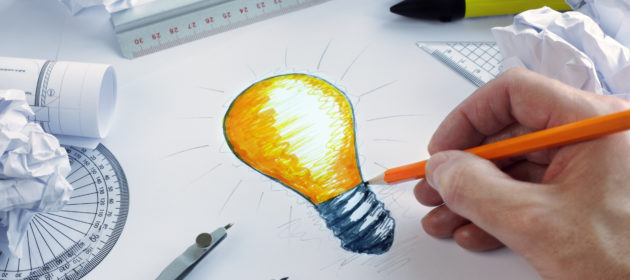 What's the point in providing a design brief?
In short, a design brief is a blueprint for your project which provides a clear set of expectations and goals.
There are several good reasons why any graphic design project needs a detailed design brief. Firstly, it spells out exactly what you want to achieve. Secondly, it acts as a point of reference for everyone involved – keeping the designer focused, and the results measurable.
A well-written brief can often save you money too. If the designer has clear parameters, they should be able to rule out certain ideas and focus on what truly contributes towards addressing your challenges. As a general rule of thumb, the more information you can provide from the outset, the more bang for your buck you will receive regarding output from your chosen designer.
What information should I include in the design brief?
Below are a series of points you may wish to consider when drafting your next job brief. Smaller projects may not warrant providing this level of detail. However, in-depth projects such as a website or re-brand may require more.
Business profile
Providing a summary of your business plus an understanding of its history is helpful. It is beneficial to understand where you've been, before determining the best step forward.
Market position
A realistic evaluation of the company's service or product relative to their competitors. Do you offer your customers a premium experience, or do you aim to be the cheapest?
Current situation
An explanation of what is occurring to bring about the need for the project. For example, a new product launch, promotion or publicity event.
Communication history
Providing a few examples of previous and present communication material, such as advertising, direct mail or brochures often improves the designer's understanding of your brand.
Key messaging
The key message, sometimes referred to as the key takeaway is essential information to provide on every graphic design brief. It is not necessarily final copy you are providing here, but rather an understanding of what the most important message(s) are to communicate to the reader. Within any designed piece containing text and images, there is a message hierarchy. There may be numerous pieces of information, but not everything is as important as each other. Think of it as an elevator pitch; if you only had 25 words to convince a potential customer to buy your product or service, what would you say?
Target market
The target market is just marketing vernacular meaning demographics of the customer you wish to reach (that is, age, gender, income, employment, geography). It may be difficult to define this precisely, but saying "men and women aged 15-90 who live in Australia" won't provide much clarification to the designer. Your business may attract customers across a broad range of demographics, however within that; there should be a more focused group whom you wish to captivate. For example, a company who produces surf labelled clothing may have a primary target market profile consisting of men aged 17-25, who live at home, earn less than $75,000, and live within 10kms of the coast. If you do not know who is engaging with your brand, it may be worth considering running surveys through your website, in-store and via email marketing.
Objectives
Explain what you wish to achieve. Where possible, the objectives should be specific, and the results measurable. For example, a project goal might be "To increase sales of product X by 5% within 12 months."
Budget
This can be tricky. You may not have a set budget or a realistic grasp of the average rate for a particular service. If you fall into this category, you may wish to either omit this information or just provide a bracketed figure. If you have a limited budget, often selecting a freelancer over an agency is a good move as freelancers often work from home incur fewer overheads so can be more flexible with their pricing.
Deliverables and specifications
This is a simple list of the technical requirements of the project. For example, you may wish to create an advertisement to run in the local newspaper. In this case, the advertisement is the deliverable. The size specified in millimetres (width x height) is an example of a specification.
Schedule and deadline
The designer should be provided with a realistic plan of how you want the project to advance, considering these pointers:
Consultation (research, strategy)
Creation (concept and design development)
Production (artwork and print procurement)
Delivery (handover)
The above criteria are just pointers to help guide you through the process of determining what you want to achieve. Many projects will not require this level of information. However, what remains true is the adage "if you fail to plan, you are planning to fail". By clearly defining your project expectations and goals from the outset, you avoid wasting time and money on a piece of work that does not meet your business needs.
If you need an experienced graphic designer to tackle your next project email Matt for an obligation-free quote.